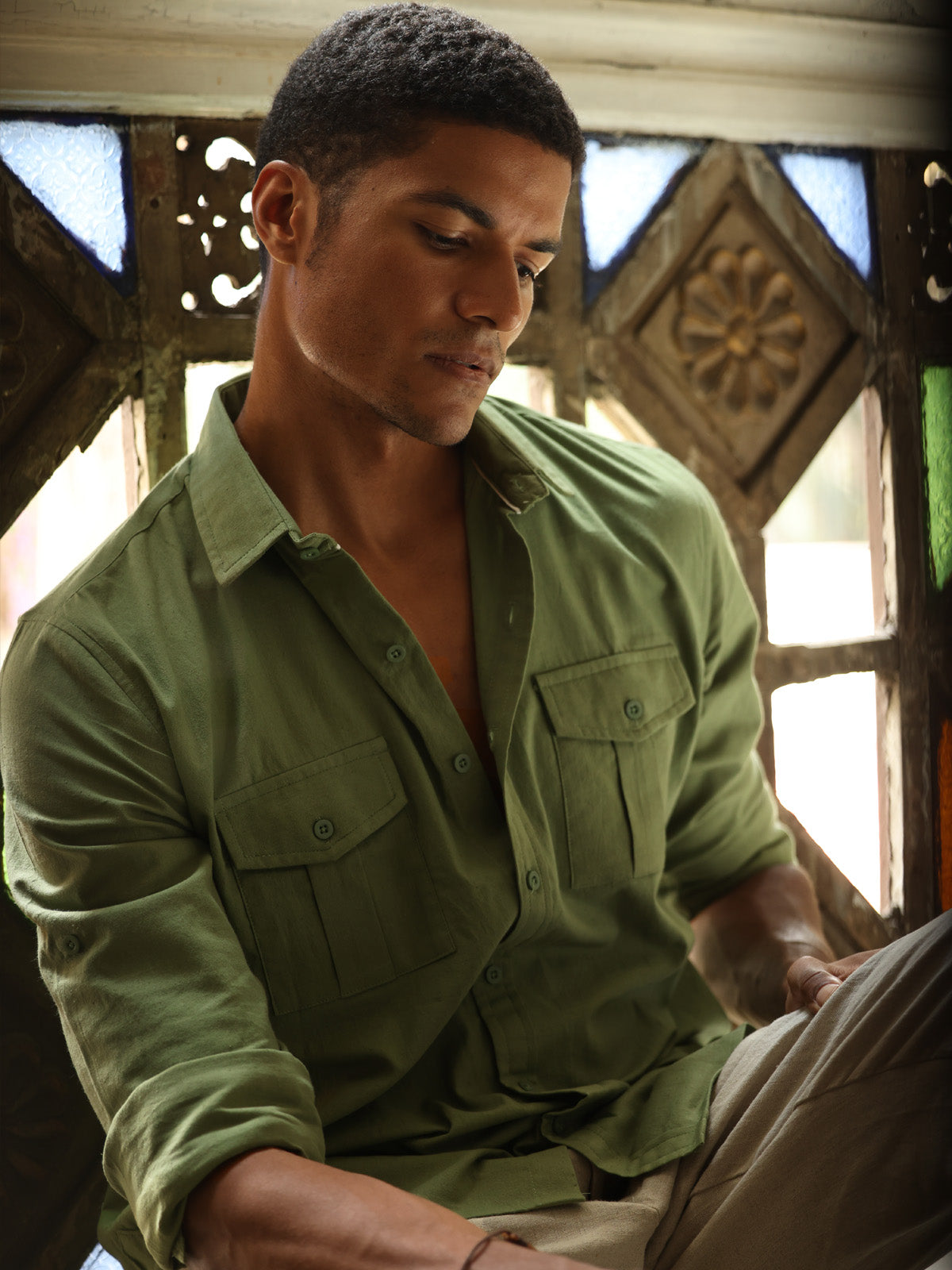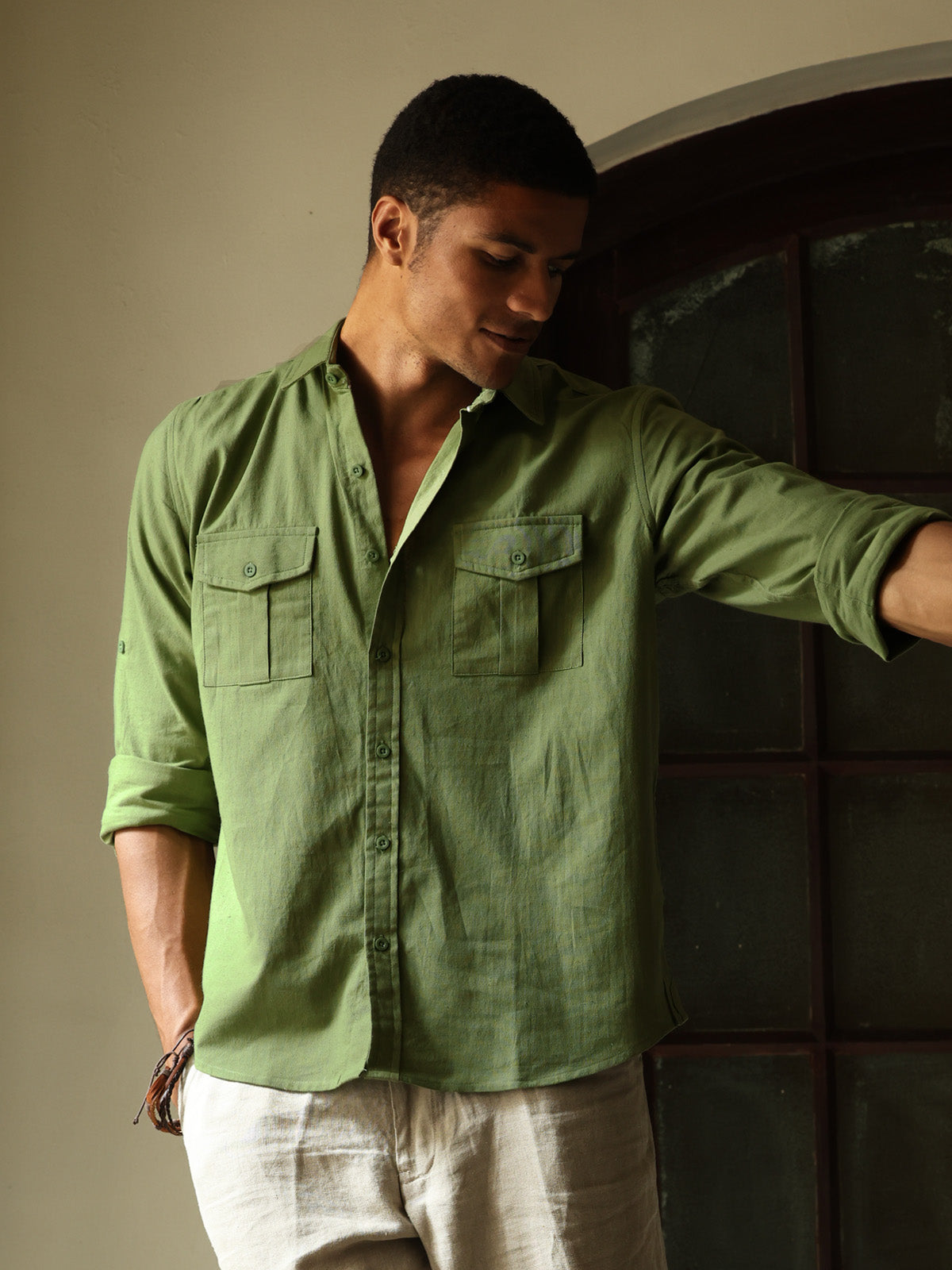 Kala cotton - Forest Green
Dispatches in 2-4 working days
Natural in its own way, the Forest Green kala cotton shirt is a custom made hue which is just perfect for a smart summer vibe. We suggest pairing it with khakis or beige linen trousers.

Elementary - this collection takes us on a journey back to the elements - Fire, Water, Wind, Earth and Space through organically grown fabrics like kala cotton and organic corduroy. Kala cotton is a rain fed sustainably grown breed of cotton which makes for a light breathable all-season fabric.


Style: Semi-casual shirts. Regular fit.
Material: Organic 100 % hand woven Organic Kala cotton.
Kala Cotton is the oldest and most genetically pure strain of homegrown Indian cotton. It is 100% rain fed and grows naturally in the most arid and drought prone regions of Kutch requiring minimal water resources. It is considered to be one of the most energy-efficient and carbon neutral crops in the world while also creating a socio economic impact on the local farmers and small scale weavers. Kala cotton fabric is a beautiful skin-friendly fabric.